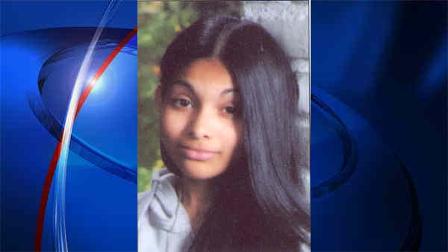 NEW YORK -- A 12-year-old New York City girl has been missing for more than two weeks.
Police say Angelica Ramlakan of Queens was last seen the morning of June 2, when she was dropped off at Middle School 137 in Queens.
She is described as 4 feet 11 inches tall, weighing 90 pounds. She has black hair and brown eyes.
She was wearing green framed eye glasses, a grey hooded sweater, white shirt with a blue flower print and black jeans.
Anyone with information is asked to call Crime Stoppers at 1-800-577-8477 or log on to the Crime Stoppers website. All calls are confidential.